Get Back Comfiness Rapidly with Our Quality Furnace Repair in Cottleville, MO
Having to do without a working furnace when the snow shows up is a huge hassle.
Rather than be stuck in the cold, let B & B Heating & Cooling and their HVAC experts take a whack at it. We'll rush over asap to spot and remove the issue, and make your home warm again.
Our furnace repair technicians have the tools and skills for the top service calls and HVAC systems repair around. We can do it all, and we'll do it speedily and expertly.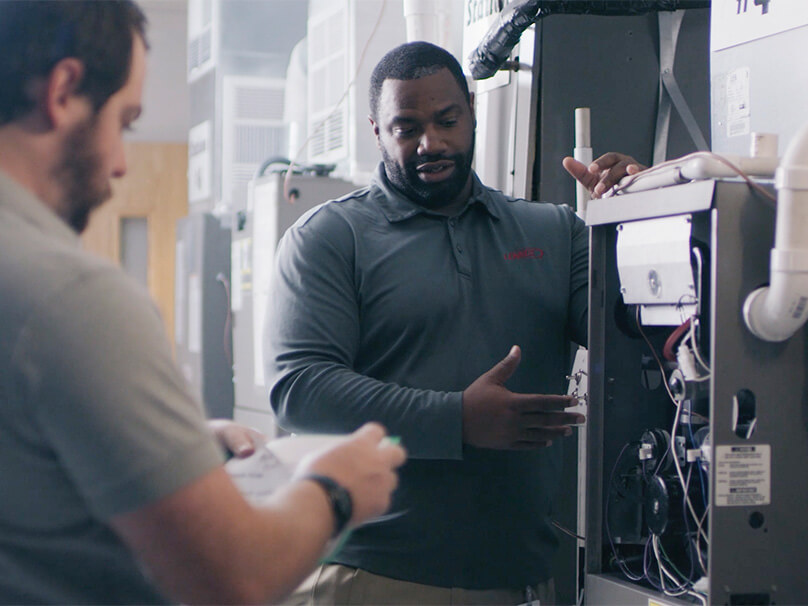 Furnace Service in Cottleville, MO and Surrounding Areas
Tired of sloppy furnace repair in Cottleville? B & B Heating & Cooling is the right choice.
Furnace maintenance can actually be avoided if you keep your furnace in nice form. But if you do contact us, we can assess annual maintenance plans while we're there. This steady maintenance will keep your furnace operating smoothly for a long time.
But if you're contemplating a replacement, we can also provide the best in furnace installation, but don't worry about viewing your choices just yet. We want you to select the best option for your house, so let's sit down and double check them.
Reach us todayat 314-325-7552 or contact us online if you'd like to schedule an appointment or hear more about our reputation.